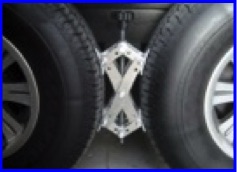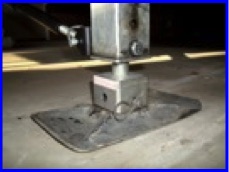 A LIMITED LIABILITY COMPANY
858 435-0720
SUBSTANTIALLY REDUCE FORWARD AND BACK TRAILER MOVEMENT
ALUMINUM AND GALVANIZED STEEL
EASILY INSTALLS IN SECONDS
FITS 1 1/4"- 6 1/2" TIRE SPACING
ELIMINATES THE NEED FOR SPACER BLOCKS WHEN LEVELING YOUR 5TH WHEEL ON UNLEVEL GROUND
ADJUSTS THE LENGTH OF THE LANDING LEG UP TO 1"
GALVANIZED STEEL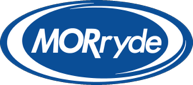 Distributor to the
Grand Design RV
Family
We provide Morryde Products at West Coast Grand Design Owners Rallies.

Our Current Grand Design Rally Schedule
San Dimas California, Bonelli Bluffs Rv
April 12th - 15th, 2023
Kanab Utah, Grand Plateau RV
May 17th - 20th, 2023
Oregon, Seven Feathers RV
June 21st - 24th, 2023
Granby Colorado, Sun Outdoors RV
August 3rd - 6th, 2023
Central California, Lake Camanche South Shore - Monument Campground
September 27th - 30th, 2023
Coeur d' Alene Idaho, Blackwell Island RV
October 5th - 8th, 2023
You can also visit us and Morryde Factory Representatives at the
Jan 2st-29th, 2023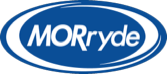 For more product information and a complete list of Morryde Products for RV's visit www.morryde.com
or
click on the Morryde symbol below.
Morryde Products can also be purchased at local rv dealers or online retailers

Product Pricing
We provide all Morryde Products at Special Grand Design Rally Pricing.
We are limited to stock on hand and we do not ship.
Call us to pre order.
Additional RV products that can purchased and shipped from our website